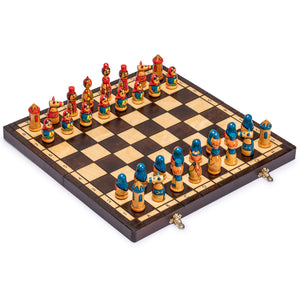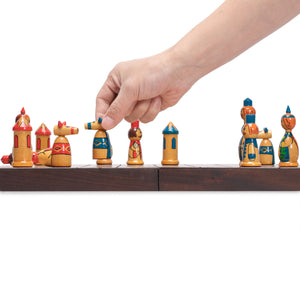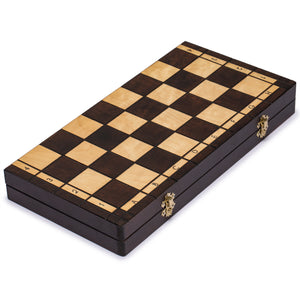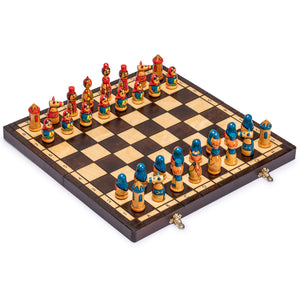 Russian "Babushka" Blue and Red International Chess Set - 16.5"
The chessmen in this set have a traditional Russian and Ukrainian folk craft design and are fully handcrafted from birch wood. The folding chess board has an insert tray to store the chess pieces inside.
King: 3.35" (8.5cm). Queen: 2.87" (7.3cm). Pawn: 1.89" (4.8cm).
Board measures 15.94"W x 1.06"H x 15.94"D (40.5cm x 2.7cm x 40.5cm). Squares measure 1.69" x 1.69" (4.3cm x 4.3cm).
Board is made from beech and birch. Felt bottom chessmen are made from birch.
Handcrafted in Poland.
Item SU-CH137-A
UPC 810989022159